Announcements
---

---
FESTIVAL SILENT AUCTION DONATIONS
If you have tickets to sporting events, vacation time-shares, or other "experience" types of items that you are interested in donating to the 2022 St Brendan Festival Silent Auction OR if you are in contact with a business that would like to donate items, or participate as a festival sponsor, please contact Silent Auction chair, Joy Kerner, at
happyjoy451@yahoo.com
or 614.761.9048. For other donation opportunities, watch for the giving tree coming in June.
---
---
BLOOD DRIVE
The next St Brendan Knights of Columbus sponsored Red Cross Blood Drive is Friday, May 20, 1 PM to 7 PM in the Davidson Rd Meeting Rooms. Please give the gift of life by scheduling an appointment by accessing the website at www.redcrossblood.org, or call 1-800-RED-CROSS.
---

Steak and Ale Night is open to all adult men of St Brendan and their sons, 14 and older.
Tickets will be on sale after all Masses on May 21-22 and May 28-29 for $20 per person
. A limited number of tickets will be available at the door for $25. Please contact Fred Kerner 614.761.9048 or
joc93@yahoo.com
for more information.
---
PUSHPAY
Moving forward, all new and recurring electronic donations will be processed through our new payment platform, Pushpay. Due to privacy and compliance laws, St Brendan is unable to transfer your giving automatically, from the old platform, without your consent. Soon, St Brendan will no longer processes any donations through Vanco, the old format. PLEASE take a moment to choose one of the following options to sign up for Pushpay: Click on the Pushpay link:
pushpay.com/pay/saintbrendannavigatorcatholic
OR Text SAINTBRENDAN to 77977 on your smart phone. If you have any questions, please contact the Parish Office, 614.876.1272 or
accounting@stbrendan.net
---
This Lent, St Brendan's is again partnering with Fr Fabian and Cross Catholic Outreach to provide safe, clean water to Kenya families through the Water for Life Project. We've again set an ambitious fundraising goal of $53,504 to provide 2 permanent clean water wells to save thousands of villagers…but we need your help! To donate:
Click here (www.tinyurl.com/StBWaterforLife)

 

Or put your gift in the collection basket (clearly marked "Water for Life" in the memo)

 
---
ST BRENDAN SCHOOL REGISTRATION
Enrollment at Saint Brendan School is now open online for the 2022 – 23 school year. To register your child at Saint Brendan School, please go here and look under the "new families" tab for the link to new student registration. For questions contact Principal Will Gruber at 614.876.6132 or wgruber@cdeducation.org.
RESCUE PROJECT LIVE
Register today for the Rescue Project LIVE experience with Fr John Riccardo on
June 18 & 19
. The Rescue Project LIVE will engage you to answer the deepest cry of your heart. We live in a confusing time and we need unshakable confidence in Jesus in order to live life passionately and with a clear purpose. Join Fr John Riccardo for the first-ever Rescue Project LIVE, a two-day experience at the Ohio Expo Center in Columbus on June 18 and 19. You will be blessed by the music of Damascus Worship throughout this experience and Mass will be celebrated on Sunday. Space is limited so register early. You. truly. matter.
Visit
stgabrielradio.com
to register.
---
CATECHESIS OF THE GOOD SHEPHERD
National Catechesis of the Good Shepherd Level 1 Catechist Training is being hosted at St. Mary's in Columbus:
Saturdays, May 21, June 4, 2022, 8:30-5
Monday-Saturday, July 18-23, 2022, 8:30-5
If you are ready to register click the link here: https://osvhub.com/delawarestmary/forms/cgs-level-1-registration. Registration is limited to 20 for the diocese.
---
ALL 55 & OLDER
The City of Hilliard offers a free transportation service for seniors from their homes to many destinations like shopping, dining, parks, and CHURCH! 7 days a week, select hours, just call 833-SHARE-33 or visit
https://sharemobility.com/hilliard/
There is a list of destinations, but you can request others not on the list. Click
here
.
---
ANY CHANGES IN YOUR LIFE?
Have you moved recently? Have you switched from your landline to a cell phone as your primary phone? Have you baptized your baby somewhere other than St Brendan? Have you gotten married? Please let us know by contacting Dina Harder at dharder@stbrendans.net
---
SAINT VINCENT DE PAUL
The St Brendan Conference of St Vincent de Paul would like to express deep gratitude for the many years of service to Mike DePaola as President and Judy and Dan Burke as Treasurer. We would also like to welcome our new officers, Heather Carrier, President; Carla Bruggeman, Treasurer; and Tricia Bingham, Secretary. We greatly appreciate your willingness to serve our parish and community. If anyone is interested in learning more about our conference please contact the church office or email Heather Carrier at heathercsvdp@gmail.com
---
Get Involved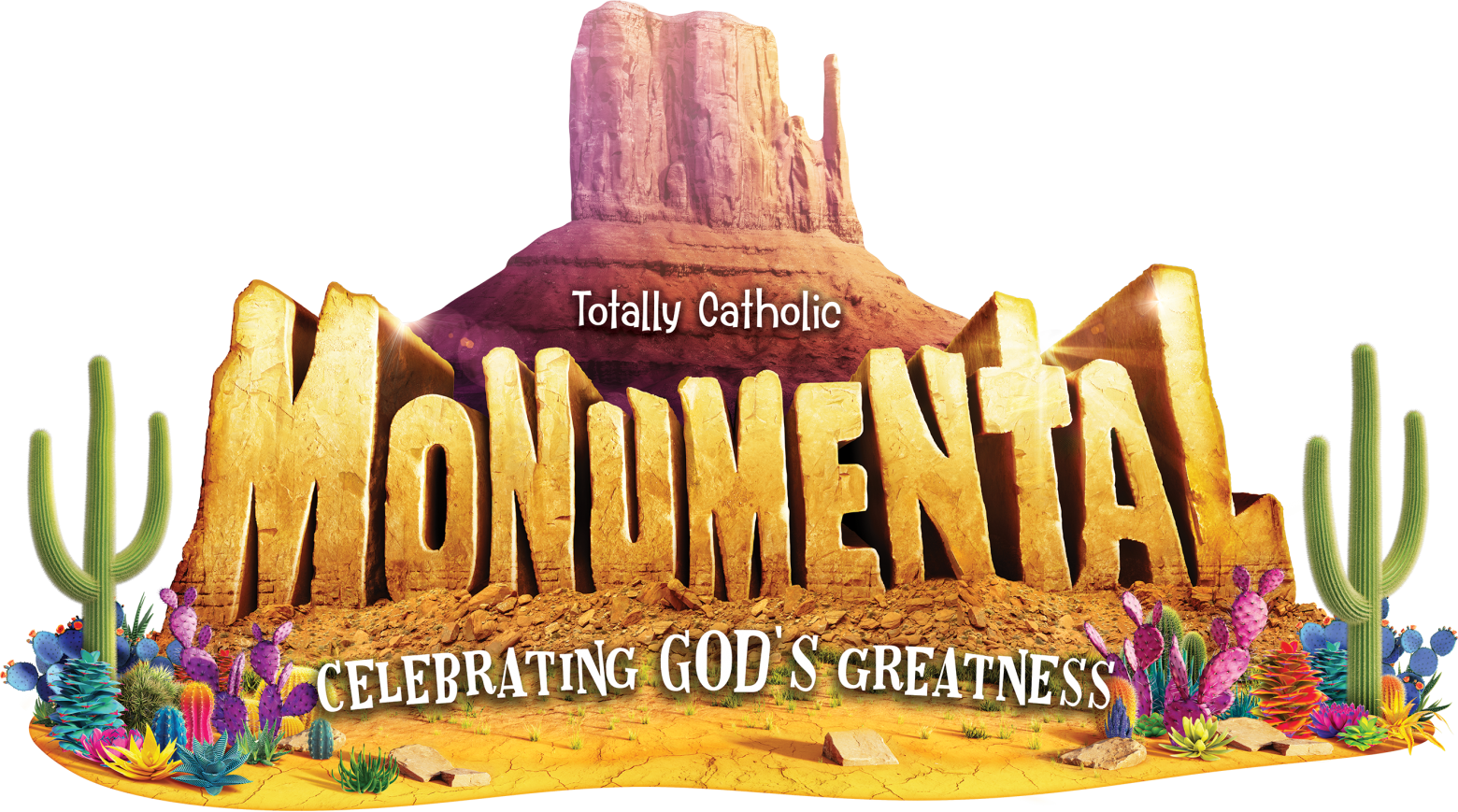 VBS NEEDS VOLUNTEERS!
MONUMENTAL Totally Catholic VBS: June 20–24 is from 9-11:30 AM at St Brendan School.  REGISTRATION IS FULL BUT we need over 200 volunteers to make this amazing week happen! We are looking for HS and adult volunteers to serve as Station and Crew Leaders and we would love to have our MS students join us as Station and Crew Assistants. We prefer volunteers who can make a 5-day commitment; however, we welcome anyone who would like to answer the call to serve!  https://www.stbrendans.net/vacation-bible-school/
---
SPRING SPORTS
Registrations are now open for spring sports – baseball, softball, track, and K-3 soccer. Click on this link: https://www.stbrendans.net/athletics/athletics-registration/
---

---
MINISTRY OF CARE & CONSOLATION
Our monthly Grief Support Workshop offered by the Northwest Deanery will be
Sunday, May 22
at 7 PM in the Davidson Rd Meeting Room A. This month's topic will be Honoring, Connection, and Commemoration. Please join us for a brief talk, prayer, and small group discussion. Questions, please contact Jennifer at
jrice@stbrendans.net
---

NURSERY HELP NEEDED
Robin Minette, our staff Nursery coordinator, needs ADULTS who are fun, child-loving & patient. Teens looking for service hours are also welcome! Sign-up here to help. If you have questions, email nursery@stbrendans.net
• Shifts for Mass: 8:30-10 AM and 10:30 AM -12 Noonevery Sunday
• Shifts for Monthly Faith Formation Sessions: 2nd Sundaymornings 9:30-11:15 AM, and Monday eveningsfollowing 2nd Sundays 6:30-8:15 PM
---
HELP BRING COMMUNION TO OUR FACILITIES!
LOOKING FOR A DIFFERENT WAY TO SERVE? We are in need of captains for each "region" of nursing facilities (no more than 4 each). These captains are in contact with facility staff and the assigned EMHC's to be sure the needs are met and schedule is set. We are also in need of 1-2 bereavement ministers who can be trained to help families with funeral planning and putting the funerals together. Contact Jennifer, jrice@stbrendans.net or 614.876.1272 ext 227 for info and training.
---
ELIZABETH MINISTRY PLAYGROUP
Please join us for kids play group and fellowship for the moms. We will have plenty of toys and a small snack to share. We meet on the first and third Wednesdays of the month in the Childcare Room / Davidson Rd Meeting Rooms. Questions: please contact Kelly Hansen at 513.317.2475 or kelly.hansen@wowway.com to join Flocknote.
---
MEN'S GROUP
The St Brendan Men's Club is open to all men of the Parish, 21 and older. We meet on the first Tuesday of each month at 7 PM in Davidson Rd Meeting Room B at the church. Please join us for great fellowship with other men of the parish, as well as great food and drinks. If you would like more information, contact Fred Kerner, joc93@yahoo.com or 614.822.0954.
---
MELCHIZEDEK PROJECT
This vocational discernment group is for young men with a curiosity regarding the ministerial priesthood (ideally ages 16-25). Meetings are 6:30 – 7:30 PM, held on the first Thursday of each month. Pizza and drinks will be provided. For more information, contact Fr Brown at frbrown@stbrendans.net or visit our web page here
---
CHILDREN'S LITURGY OF THE WORD
We are looking for adult/teen volunteers to help with this program that runs from September through April! Please click here https://www.stbrendans.net/wp-content/uploads/2021/06/Childrens-Liturgy-of-the-Word-Commitment-form-21.22.pdf and complete this volunteer form & return to the parish office Attn: Teresa Boyne. Children's Liturgy of the Word is open to children ages 4-9. This is a child's version of Sunday Mass Readings that takes place during our 8:45 AM and 10:45 AM Masses. This year, the children will gather inside our beautiful new Adoration Chapel. Following the same Order of the Mass as the adults, our adult/teen volunteers make CLW a fun and safe atmosphere for our parish children to learn about God. It is more interactive for children to understand God's word by using stories, songs, games, and visual effects. Adult Leaders will receive 100% off their family's Faith Formation tuition. Please click HERE to complete the volunteer form and email it to j_bensman@hotmail.com or return it to the parish office Attn: Jackie Bensman.
---
JOIN K OF C
Join the Knights of Columbus and add your voice to our 3 million+ members worldwide, upholding the faith and the truth. St Brendan Council 11208 has served our Parish for over 28 years. We meet the third Wednesday of each month in Davidson Rd Meeting Room B at 7 PM for food and fellowship. Meeting begins at 7:45 PM. To join, contact Fred Kerner at joc93@yahoo.com ST BRENDAN MEN'S GROUP KNIGHTS of COLUMBUS NEWS ALL ARE INVITED! St Brendan Knights of Columbus invite everyone to join in praying of the Rosary immediately following Saturday 8 AM Mass. For those who would like them, free "Guide to Praying the Rosary" pamphlets are available in the gathering space. 
---
MUSIC MINISTRY NEEDS YOU!
The St Brendan music ministry is currently looking for musicians of all musical styles for our various weekend liturgies and Wednesday evening adoration. No experience necessary, and no long-term commitment is required. If interested contact Ross Williams, Director of Music, rwilliams@stbrendans.net
---
MONEY COUNTERS NEEDED!
We are in need of additional money counters on Monday mornings at 9 AM. If you are able to volunteer, please respond to Tom Kollar, tkollar@stbrendans.net or call the parish office at 614.876.1272.
---
JOIN OUR HOSPITALITY MINISTRY!
As we see more and more of our parish family coming home to Mass, we need to keep in mind the importance of hospitality. If you have been a Eucharistic Minister, Lector,  Usher, if you were part of the former welcome ministry, MC, or altar servers… We need you back! If you are on the fence about whether to serve,  pray about it. You can also contact 
Deacon Doug Yglesias.
---
CHURCH CLEANING VOLUNTEERS
We have a large parish and with the addition of our new adoration chapel, we need more help with cleaning. We clean every Monday morning at 9 AM with cleaning windows, pews, altar, sweeping and general house cleaning, nothing heavy. If you can give one hour a week or month (a great opportunity for all ages), contact Ann McChesney 614.284.2135 or
ann369@wowway.com
or simply show up on Monday, wearing a face cover and ask for Ann or Julie.
---
ALTER SERVERS, MC'S & EMHC'S
WEEKDAYS:
If you are interested in lectoring, helping to distribute Holy Communion or becoming a weekday sacristan please contact
Fr. Brown
.
SUNDAYS:
ALTAR SERVERS are now being scheduled through
Jamie Noyes
, our head server. HIGH SCHOOL M.C.'S can also be scheduled with parental permission.
Henry Szabo
, our head M.C. will be in touch to see who is willing to serve. EXTRAORDINARY MINISTER OF HOLY COMMUNION are also needed.
---