Founded as a small but prayerful Catholic church in 1956, St Brendan the Navigator Parish has expanded to become one of the Columbus' most active, vibrant parishes. Our parishioners are generous with their time, talent and treasure, and as a result, we are seeing continual growth in our ministries.
With our last significant expansion more than 20 years ago, the time has come to embark on a new effort for the future of St Brendan's.  As one of the largest Catholic parishes in the Diocese of Columbus, we are long overdue for facilities that meet the needs of a community our size and allow us to grow deeper in our faith. However, this campaign is about more than just offices, meeting rooms and sacred spaces (although that is important!) What we're really building through this campaign is capacity and opportunity for people to experience the authentic presence of Jesus through ministries, outreach, and liturgy.  In these new and renovated spaces, our community will find fresh and expanded ways to grow in their faith and build a Catholic community, and this truly is an historic opportunity for our parish.
We all share a common bond as members of St Brendan Parish Family, and these facility improvements will benefit our whole community. As such, we are inviting and encouraging everyone to make an investment in The ONE Campaign.  With your generous support, we can provide the facilities needed to support our growing faith community and help in our mission to meet and guide people along their journeys of faith.
Thank you for your prayerful discernment and generous investment!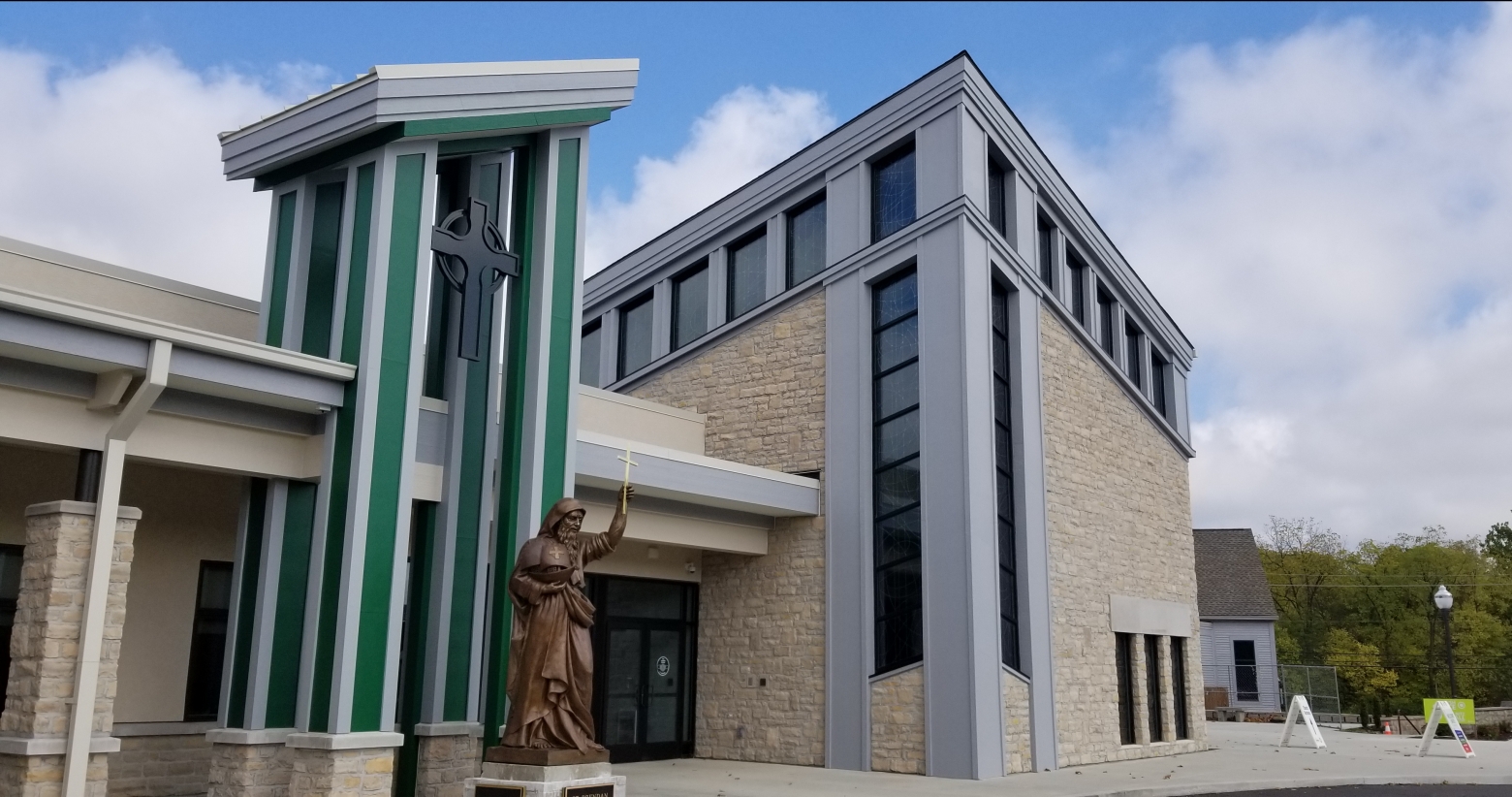 Thank you SO MUCH for your support of the ONE Campaign! It is because of YOU that we have been able to open Phase 1 of our campus expansion. If you haven't seen the new construction, we welcome you to come visit at your convenience. We think you will be very impressed with the project!
We're writing to give you important information before we open this opportunity to the parish at large.  Due to changes in our design, we are releasing some new and revised NAMED GIFT OPPORTUNITIES.  Because you have been so generous with your support, we wanted to give you the FIRST OPPORTUNITY to consider these items.
Please note that we are still fundraising for the ONE Campaign as we are a little shy of meeting our full financial commitment. We hope that these opportunities will inspire NEW gifts, rather than a request to retroactively select a named or memorial gift based on a prior gift.  However, we want to be transparent and fair since these opportunities were not made available prior to our most recent request for you to extend or increase your support. We sincerely apologize.
Our named gift items are available on a first-come, first-serve basis, and we will be presenting them publicly to the entire parish in early November. But again, we recognize that you *may* have recently made a gift similar in size to one of these levels or would like the opportunity to increase your current pledge to "claim" one of these special recognition opportunities.
If you are interested in one of the named gifts listed below, please contact Colleen Speer (parish director of development) via email (cspeer@stbrendans.net) or phone (614-876-1272 x238) no later than October 31.
Thank you for your support!